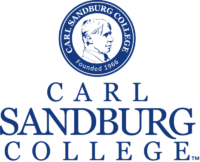 Carl Sandburg College is expanding its services to students and will begin soon to offer telehealth.
The Board of Trustees at their meeting last week approved a two-year bid from TimelyMD to offer behavioral and medical telehealth services that will be accessible to all students.
Sandburg had been providing free in-person counseling to students for several years. The school says that the Main Campus in Galesburg sees an average of 167 students each academic year for personal counseling.
According to a survey published by TimelyMD, 82 percent of college students said they continue to have increased stress or anxiety because of COVID-19. They add that 67 percent of students sought emotional support while 63 percent of those students used telehealth services.
Telehealth has grown in popularity because of the pandemic and has seen more growth in rural communities where it might be difficult for individuals to get to a hospital or physician for an in-person visit.
Trustees also approved an agreement with the University of Illinois designed SHIELD Illinois COVID test to offer rapid saliva testing.




Read More:Carl Sandburg College adding Telehealth Services for students