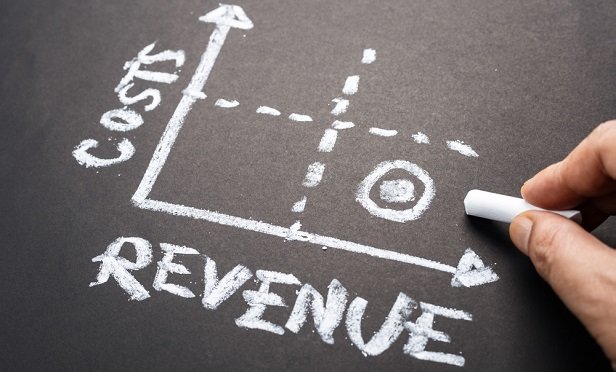 After an unpredictable roller-coaster ride during the pandemic, most individual market insurers participating in the Affordable Care Act Marketplace expect a return to normal for 2022.
The Peterson-KFF Health System Tracker reviewed preliminary rate findings in 13 states and the District of Columbia. It found that most insurers expect health utilization patterns to return to their pre-pandemic levels and generally aren't expecting any additional costs or savings related to COVID-19 in their 2022 rates. Of the 75 insurer filings submitted in these states, 16 predict that COVID-19 will have an impact in 2022, generally pushing rates up by less than 1%.
Related: COVID-19 continues to impact premium rates
"The COVID-19 pandemic disrupted health care spending and utilization trends in the United States, though it is not yet clear how long that disruption will last," according to the report. "In April 2020, health spending dropped precipitously as providers canceled elective care and patients practicing social distancing avoided health care facilities. Though it has mostly rebounded, utilization of health services has remained somewhat lower than normal. Whether there will be pent-up demand from delayed or forgone care in the last year remains to be seen. Plateauing vaccination rates and new COVID-19 variants may introduce more uncertainty on future health costs."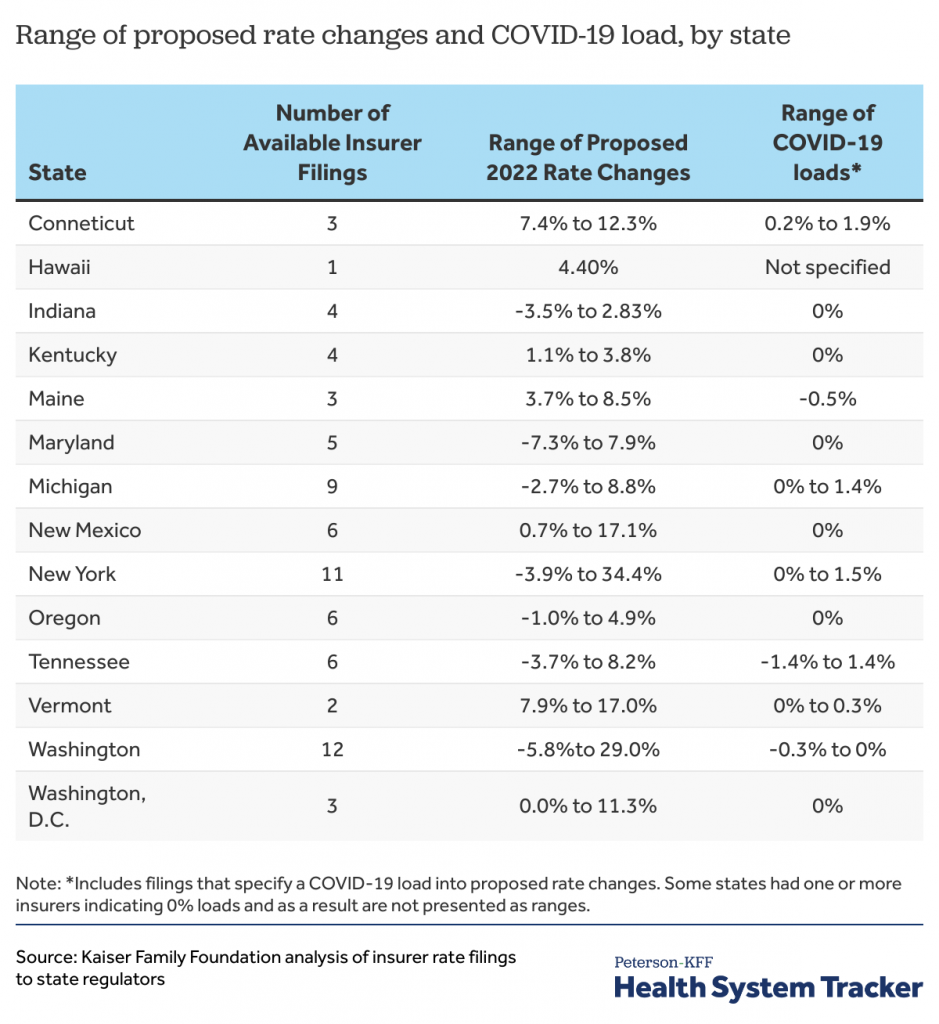 Among the takeaways from the study:
Health care use plummeted early in the pandemic but has mostly rebounded. Of the 75 insurer filings submitted, only 13 said the pandemic will have an upward effect on their costs, with most of those stating that the impact would be less than 1%. Three insurer filings said the pandemic would have a downward impact on their costs, and about half said the pandemic will have no net impact on their 2022 costs.
New insurers expect ongoing expenses for COVID-19 testing, treatment and vaccinations to have a net impact on costs in 2022. Although rates of hospitalizations and deaths from COVID-19 have dropped sharply in recent months, several insurers anticipate ongoing expenses for COVID-19 testing, vaccination and treatment, including first-round vaccinations for younger enrollees or those who delayed vaccination. Insurers also considered telehealth use and other policy changes in 2022 initial rate filings.
Seventeen of the insurers mentioned telehealth and most anticipate continued use, but none expect impact on net costs after the pandemic. The extent to which virtual or phone visits will be used in place of or in addition to in-person visits remains uncertain. Among plans that mentioned telehealth in their rate filings, most concluded it would have neither an upward nor downward net effect on their costs in 2022.
"In the states with available insurer rate filings so far, most Marketplace-participating insurers expect their costs to return to normal and therefore say the COVID-19 pandemic will not be a factor in their 2022 premiums," the report concluded. "Insurers are generally expecting utilization to return to pre-pandemic trends, though several say telehealth is here to stay. The American Rescue Plan Act is expected to increase the number of enrollees in the individual market. Some insurers predict these new enrollees may be healthier and lower-risk than current members, though many plans did not quantify the impact of new enrollment on costs in 2022.
"While insurers utilize comprehensive data to project future changes in health care spending and utilization, their projections remain speculative, especially in the context of the pandemic. Uncertainties remain on how new COVID-19 variants, the plateauing uptake of vaccinations and potential pent-up demand from delayed care might affect costs in the future."
Read more: 


Read More:COVID-19 expected to have minimal cost impact on insurers participating in ACA