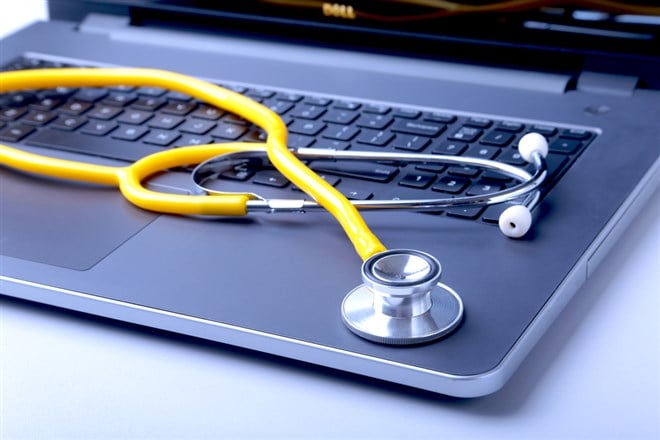 While much of the media attention in the health care space has been around COVID-19 treatments and vaccines, several companies that aren't involved in those areas have quietly gone about their business to produce impressive growth. These three health care leaders are all finding ways to generate growth both in-house and through takeovers—and each has plenty more growth to come. 
What is Driving Growth at UnitedHealth Group?
UnitedHealth Group's (NYSE:UNH) revenue and EPS have consistently trended higher in each of the last five years. Its five-year earnings growth rate of 25% is among the best in the S&P 500—and for good reason.
The world's largest health care services company's sheer size gives it a major leg up in the managed care industry. It is approaching 60 million individual customers worldwide most of which are in the United States.
The key Medicare Advantage market accounts for much of the growth and is about to get even bigger. Last month UnitedHealth launched its enhanced health care plans for 2021 and noted plans to expand into 300 more U.S. counties encompassing more than 3 million new customers. Medicare and Medicaid enrollments are expected to be a major growth driver in 2021.
Once a simple health insurance company, UnitedHealth has branched into different areas over the years to keep the growth train rolling. For instance, the OptumRx prescription drug business is growing like gangbusters. Increased health care, vision, and prescription plan demand combined to generate 21% revenue growth in the third quarter. The division, which didn't exist six years ago, now accounts for nearly half of total revenue.
(Ad)
This biotech stock focused on psychedelics is seeking to disrupt the mental health market.
Optum is more than just prescriptions. It offers a more modern, tech-focused potpourri of health services for consumers, hospitals, doctors, and pharmacies. Health care consumers demand more resources and products these days and UnitedHealth is fulfilling those needs.
About 25 sell-side analysts cover UnitedHealth and there is nary a sell rating to be found. In fact, most have maintained buy ratings for some time. Earlier this month Piper Sandler became the first firm to toss out a price target north of $400. Given UnitedHealth's leadership position and growth plans, it's certainly an achievable milestone. 
Is Bristol-Myers Squibb a Good Value?
Bristol-Myers Squibb (NYSE:BMY) has put up some nice growth numbers as well. Earnings per share have grown at a 24% clip over the past five years outpacing the 19% industry average. And going forward growth is expected to accelerate thanks to continued strength in its core competencies and some savvy acquisitions.
To combat rising competition from generic drugs, Bristol-Myers Squibb is finding new ways to strengthen its portfolio and generate growth. Much of this growth will be derived from the company's $74 billion acquisition of Celgene. Celgene's oncology portfolio includes Revlimid for the treatment of multiple myeloma which is recording strong sales growth.
However, Bristol-Myers hasn't rested on its laurels when it comes to its M&A strategy. It also brought MyoKardia into the fold to bolster its cardiovascular offerings. The addition of several valuable MyoKardia drugs is expected to help drive further growth at the quickly diversifying biopharmaceutical company.
While Bristol-Myers Squibb has lately taken the inorganic path to growth it has some growth assets of its own. Its blockbuster Opdivo drug for the treatment of non-small cell lung cancer headlines a robust oncology portfolio. Outside of oncology Bristol-Myers Squibb has a strong presence in the cardiovascular drug market led by Eliquis which has become the leading oral anti-coagulant drug globally.
There's a lot to like about where Bristol-Myers Squibb's business is headed. Today it is a stronger company with Celgene and Myokardia and it wouldn't be a surprise to see more value-added…